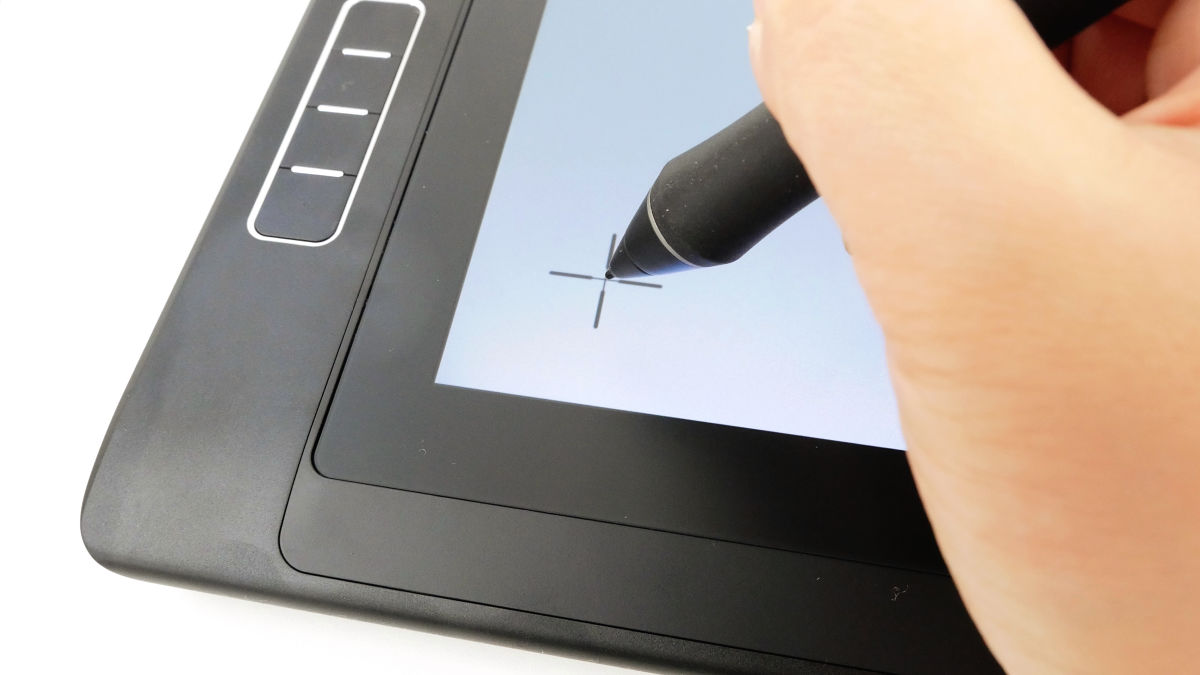 I was introduced to Wacom's desktop peripheral tablets in 2008 with the Bamboo Fun. It was small, it was affordable, and it was a great first tablet. It transformed the way I made my digital art and I can honestly recommend using a Wacom or comparable product for all serious artists. In 2012 I upgraded to the Wacom Companion and suddenly I had the power of Wacom on a device I can take anywhere and draw right on the screen. But in January of 2017, I traded away the Companion and moved to their latest and greatest, the Mobilestudio Pro.
The Tech and Specs
I won't bore with the boring details for the Wacom Mobilestudio Pro 16, you can find that information for yourself on Wacom's website. I'll just stick to the simple stuff. They make several models and mine is the biggest and the most expensive. The screen is 16" (diagonally) and boasts 4K resolution. The computer runs a fully functional Windows 10 Business Edition and contains a 512 GB internal solid state drive. With 16 GB of RAM and the i7 Intel processor, this tablet was perfect for me to create high resolution artwork!
The tablet itself has 8 express keys, a four key rotating rocker, fingerprint scanner, 3D camera, SD Card slot, and three USB 3.0 ports. Of course all of that means nothing without the use of the stylus, the Pro Pen 2. This baby enables you to draw with more than 4,000 levels of pressure sensitivity. I didn't even know there was that many shades of grey! The pen has an eraser on the end, and two buttons for quick actions such as double click or right click. The best part of all is that every button is customizable and you can set whatever action you want for every one.
What I Use it For
I would love to say that I spend all of my time drawing on Mobilestudio Pro, but the truth is most of my time using the unit is used for graphic design, working for clients. I check my email, browse the internet, design webpages, product photos, email marketing, and more. I have the Adobe Creative Suite installed because I require Photoshop, Illustrator, and Premiere Pro to create content for online businesses. I highly recommend using Shopify as the platform for building and hosting websites.
When I do find the time to draw, I use Clip Studio Paint EX (formally called Manga Studio). I believe this is where hardware and software really work well together. Clip Studio uses all of the features of the Mobilestudio, including the pen pressure, multi-touch, hand gestures, and express keys. The program itself runs smoothly and I am able to create artwork up to 1200 dpi without any performance issues, something I can't say about Adobe Photoshop.
The Good
Having used the Wacom Compaion 1 prior to this device, I can compare the two and come to the conclusion that the design of this unit is definitely an improvement. The power button is not a button at all, but actually a spring toggle switch, which requires you to hold it down for a few seconds for it to register. This will prevent you from "accidentally" turning the unit off while holding or rotating the unit, something that happened too often with the previous models. The fan is not very loud, but it does get warm in the lower right corner where my hand is usually resting.
The screen is nice and bright, and when I take it outdoors or at a coffee shop I can adjust the brightness to accommodate performance or save battery life on the fly. In the brightest setting, the screen is not as bright as a cell phone would be outside in the direct sun, but it's certainly better than the Companion was. The battery is pretty impressive, for my standards at least. When using the device in full power, the battery will give me 2-3 hours. However, when turning down the screen brightness, using battery-saver mode, disabling wifi and bluetooth, the battery life increases to 4-5 hours. From my experience, that's plenty of time to draw on the road and I always find an outlet for recharging before the 5 hours are up.
The Mobilestudio is durable and does weight more than you would expect from a tablet, but this is good in my opinion. I once dropped my original Companion and it damaged the power button, but the rest of the unit was surprisingly still in good condition, despite a small dent on the frame. I know similarly should the unit ever fall (Heaven forbid), the risk of damage is not as bad as I know other devices would suffer from. It's not an iPad, so I don't toss it on the couch casually. I keep it stored in a soft case whenever not in use and I expect many more years of use before needing to replace it with the next great tablet from the folks at Wacom.
The Bad
Having used this device for a year now, there are some things that I can't ignore. For example, Windows has rolled out some updates to their OS and it has changed the way the pen input interacts with text and the touch screen. For example, I have Windows Ink turned off because having it on prevents me from highlighting and interacting with my screen like a mouse would. However, when using Adobe Photoshop I need to have Windows Ink turned on or else the brush strokes won't register pressure levels. It's not a deal breaker, but it is annoying. I blame Microsoft for this issue though, not Wacom.
However, the biggest weakness for the Mobilestudio Pro (and the Companion series as well) is the AC adapter. More specifically, the plug in for the AC cord on the side of the device. Maybe it's just me, but the cord gets tugged on a lot and it didn't take very long for the port to lose the tight and firm grip it has on the plug. It's a little loose and my concern is one day it will fail to maintain contact and I will have no way to charge the unit. This happened to my Companion unit, several times.
The speakers on the device are pretty bad. But I'm not really complaining because this was made for input and creativity, not as an economical option to blast your tunes at a party. Using a nice pair of bluetooth headphones is the perfect way to go anyway. Another drawback, however, is the lack of an official kickstand. The Companion came with a plastic multi-setting stand that clipped right on the back of the tablet for easy storage and use. Wacom advertised the Mobilestudio having a similar stand, and the back of the unit clearly shows where the stand would be inserted. But one year after release and Wacom STILL HASN'T released the stand stateside. This was a bad move, Wacom. You need to fix this ASAP.
One more thing. My fingerprint scanner doesn't work any more, but I don't know if it's my hardware of if it's a Windows problem. I am able to create a fingerprint profile successfully in the settings, but when I touch it to log in, the credentials don't go through it it doesn't work. It sounds like a problem with Windows, but what can I do about it...
Verdict
The Wacom Mobilestudio Pro is not perfect, but it does everything I need it to. It allows me to create and work for my clients in any location. I don't have to sacrifice power and performance for mobility. This device has better tech specs than my desktop computer at home! It was an investment because trust me, this thing is not cheap. But I make my living using it, so it's worth it for me. If you are looking for something to use recreationally, I may not suggest this fully loaded tablet. But for the professional and serious artist, designer, illustrator, it certainly will give you the tools you need to create amazing work without being stuck behind an office desk all day.
UPDATE: A combination of a recent Windows 10 update and Wacom updating the system BIOS has caused the fingerprint scanner to work again. A new driver must have been installed because I was prompted to setup the scanner with a new fingerprint, and I noticed the wizard was different. Now, the scanner can detect my fingerprint at various angles, increasing the rate of success when scanning.